Post by Sharon and Julie
Santa's Village in Finland is one of many magical getaways in the icy magical North. Imagine saunas, sleigh rides, fine food, and a charming cozy cottage to enjoy the snowy scenery and northern lights? LINK TO SANTA'S VILLAGE
And this is just one northern possibility. Let's look at some more -
Kakslauttanean in Finland is a resort with glass iglooos. It's an amazing place to unite with nature, the amazing sky, the frosty snow that takes on those beautiful blue tones at nighttime. LINK TO KAKSLAUTTANEAN.
How about a snow hotel with an ice restaurant and ice bar? LINK TO ARCTIC SNOW HOTEL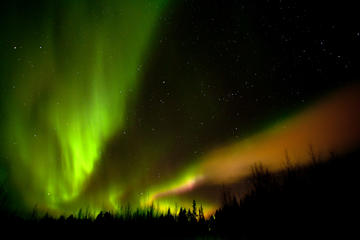 How about a reindeer sleigh ride and Lappish picnic to see the northern lights? There are tons of activities to be found in the Lapland area. LINK TO TOURS AND ACTIVITIES IN FINNISH LAPLAND.
Get in the mood with a Finnish cocktail (they generally consider coffee their national drink)
Berry-Picker's Cocktail
Ingredients:
40 ml Galliano Ristretto® Espresso Liqueur
1 Espresso Coffee (single)
10 ml Blackberry Syrup
6 Blackberries
Ice Cubes

Instructions:
Muddle blackberries in a shaker, add the rest of ingredients with ice. Shake well and strain into a large cocktail glass. Garnish with a flag made of blackberries, raspberry, and mint leaf held all together with a pick and placed on top of the rim. Serve.